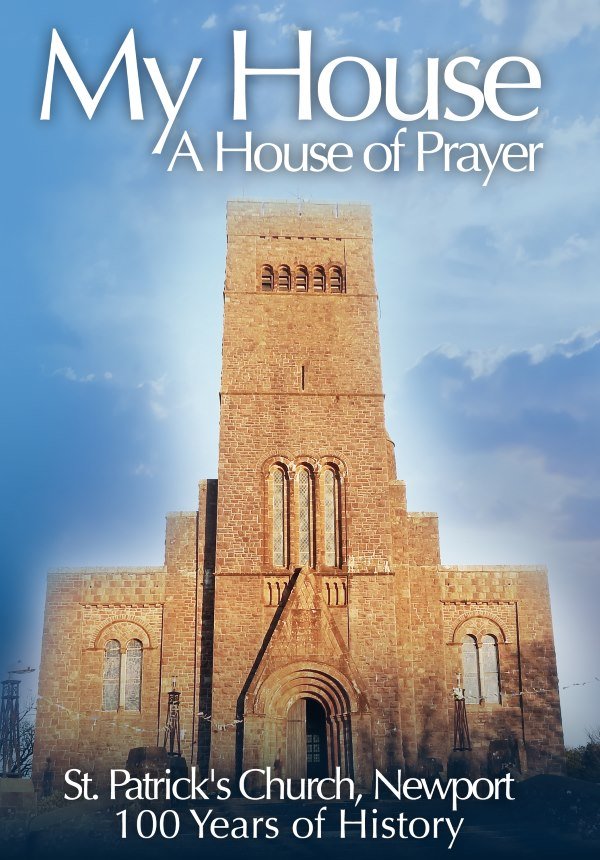 St. Patrick's Church Newport
100 Years of History
Join Us For The First Public Showing: 8pm, Friday 22nd February at Hotel Newport first public showing. Free entry.
My House, A House of Prayer
"Domus Mea Domus Orationis"
This Latin inscription on a lintel from the 1770's church, now built into the exterior south wall of St. Patrick's, reflects a continuation of church building in the town of Newport, county Mayo.
Although originally a Quaker town developed in expectation of the developing linen trade in the early 18th century it soon became a multi-denominational town of Presbyterian, Methodist, Darbyites Church of Ireland and Roman Catholic congregations.
This documentary tells the story of the various religious presences and especially the story of St. Patrick's Roman Catholic Church on Barrack Hill. Built at a time of great upheaval by John Sisk and funded largely by local businessman Martin Carey, it is hailed as a superb example of the Hiberno Romanesque style and houses many treasures especially the famous Harry Clarke stained glass window, the Resurrection Window.
In 2018 St. Patrick's celebrated its centenary.
My House, A House of Prayer
Directed by Tommy Hughes
Narrated by Joe McDermott
Running Time: 37 minutes
A Purple Foxglove Films Production
www.purplefoxglovefilms.com